Welcome to the Nelle Beauty Spa & Skin Care the only affordable place of natural beauty, health and relaxation in Beverly Hills Adjacent.

Escape into a world of total comfort, relaxation, and rejuvenation. Treat yourself to a luxurious experience...you deserve it!
Indulge yourself with one of our special Beauty packages, and experience a specialized combination of services that will perfectly transform your body and spirit. Our first-class service includes a variety of massages, scrubs, aromatherapy, body wraps, skin care, facials and many more. Our licensed staff is highly trained and your privacy is assured.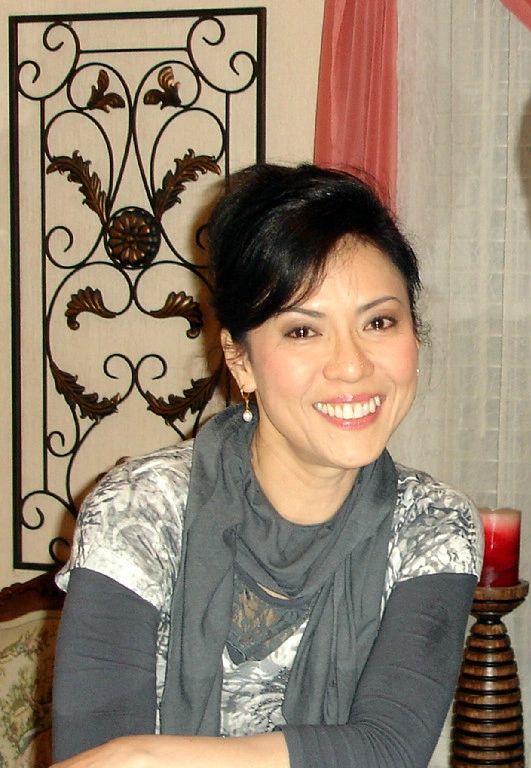 Nelie Ann D. Velonza
Licensed Aesthetician
Skin Care Specialist
Owner



Nelle Beauty Spa & Skin Care gift cards and special packages make excellent gifts!



Office Hours For Appointment Only
Mondays from 12:00 p.m. to 8:00 p.m.
Tuesdays to Fridays from 10:00 a.m. to 8:00 p.m.
Saturdays from 9:00 p.m. to 6:00 p.m

6399 Wilshire Blvd. corner S. La Jolla Ave., Suite 121, Los Angeles, CA 90048
Beverly Hills Adjacent
Tel. No.: (323) 325-6033
facebook: NELLE SKINCARE

Map & Directions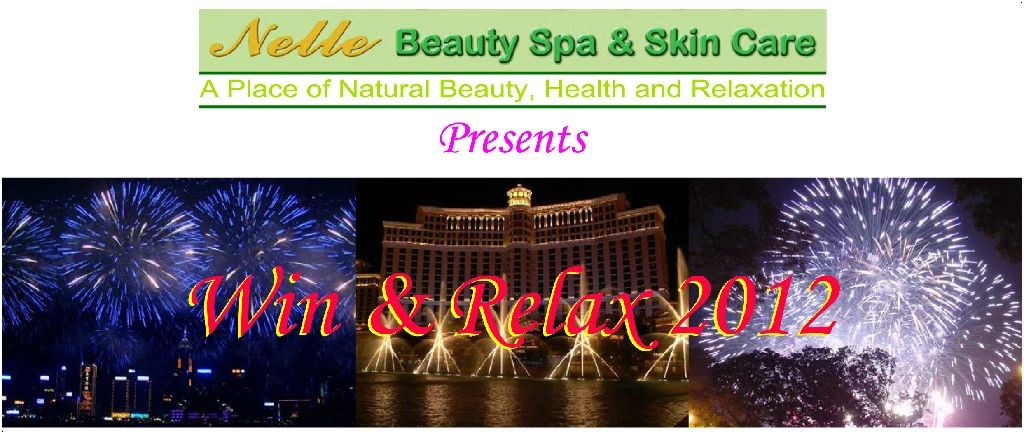 1st Prize: 3 NIGHT GETAWAY FOR TWO!
in one of the finest & luxurious RESORTS in LAS VEGAS on December 29 - 31, 2012.
or 3 Recommended Facial Treatments

2nd Prize: 2 RECOMMENDED FACIAL TREATMENTS

3rd Prize: 1 RECOMMENDED FACIAL TREATMENT

12 Consolation Prizes: $20 PRODUCT GIFT CERTIFICATE
Promotional Gift Details
This promotion is valid from May 01 - December 22, 2012 retail and services rendered. The raffle draw date is December 22, 2012. Prizes are not transferable / convertible to cash. 1st prize is accommodation only. Transportation, shows, food are not included. Winners will be notified by mail & phone call on Dec. 24, 2012. Winner's names will be posted in www.nelleskincare.com. raffle tickets are available right after service rendred or retails. For more details contact (323) 325-6033.
Rules and Regulation Details


You will receive free raffle ticket for every $50 product purchases and/or services at Nelle Beauty Spa & Skin Care. Fill out legibly the original raffle ticket stub and drop it into our drop box on the same day of purchase and/or service. Nelle Beauty Spa & Skin Care is not responsible for lost raffle ticket and is not replaceable once your ticket is lost in your possession. Participant clients must be 18 years of age or older but looks younger.
Worldmark
The Club Vacation Resort by Wyndham - Resort Information
The accommodation resort is not involved in this promotion. Unit Amenities: fully equipped kitchen, gas fireplace, electric barbecue, tv with vcr, stereo with cd player, washer & dryer, air conditioning and private deck. Resort Features: outdoor spa, "lazy river" pool and misting system, "grotto" spa with waterfall feature, cabanas, clubhouse, boutique, exercise room, recreation center with pool table, ping-pong and arcade games, central barbecue areas, covered parking and shuttle service to the strip.

Activities And Attractions
New Year 2013 Celebration Fireworks; Las Vegas Strip; Sports and Picnic at Lake Mead, Mt. Charleston, Lee Canyon - National Forest; Golf Courses; Hoover Dam; Grand Canyon; Art Galleries; Local History; Museums; Performance Arts; Rafting; Tennis Local; Grocery Stores; Massage; Library; Salon and Endless Shopping.

Congratulations to the Winners!

First Prize Winner
Tess Prejillana
Los Angeles, CA

Second Prize Winner
Josefina Tariman
BellFlower, CA

Third Prize Winner
Sheryl De Guzman
Lawndale , CA



12 Consolation Prizes

Andrea Bahillo
Los Angeles, CA

Keisi Francisco
Tujunga, CA

FLoyd Mugul
Los Angeles, CA

Joanna Dudley
San Diego, CA

Noel Lingad
Los Angeles, CA

Helen Salazar
San Gabriel, CA

Elvira Villanueva
Los Angeles, CA

Dimple Alviar
Monterey , CA

Gary Garcia
Los Angeles, CA

Meriam Moiket
Los Angeles, CA

Clarissa Dungo
Glendale, CA

Ray Erasmo
Los Angeles, CA